When I went to Tokyo in June 2017 my number one thing to do was go to the Harry hedgehog cafe.
There were only two hedgehog cafes in town at that point and the queues were out the door – fast forward to today and there are hedgehogs to cuddle pretty much anywhere that serves a latte in Tokyo – but one hedgehog cafe in Shibuya, called Chiku Chiku, stands out from the crowd.
Why? Because all its spiky charges live in tiny rooms like a doll's house.
If you've ever wanted to see what a hedgehog would look like if he/she lived in a house with a tiny lounge; had a zen garden, spent time in a classroom or even took a bath, Chiku Chiku is going to make your day.
Disclosure: Some of the links in this post are affiliate links which mean I earn a small commission if you use them to book. This does not cost you any extra. The direct Chiku Chiku links are not among these.
Where is Chiku Chiku Cafe?
Chiku Chiku Hedgehog Cafe is located in a side street of bustling Shibuya, about a five-minute walk from the famous busy crossing.
Once you spot the handy hedgehog sign outside, you'll head up a couple of flights of stairs and open the door to a pastel wonderland.
Along the walls are about 10 hedgehog tanks, each fitted out like a tiny room in a dolls house with furniture and paintings.
Next to each room is a little bowl of tiny hats and flower crowns for the hedgies to wear (although good luck with that, they shook them off whenever I tried to place one on their little heads) and frankly, the super-cuteness level is at DEFCON one!.
There are about 10 hedgehogs in their little tanks at any one time (and lots more having snoozes in a resting tank in the middle or the off-duty area).
We had made a reservation online to get there at 5 pm on Saturday evening and when we arrived, there were only two other people in the room, what this meant was simple.
All of the hedgehogs were ours to play with – all of them.
Instead of being allocated a tank with one or two critters to play with, we could play with someone for a little while and then, when they fell back to sleep, move to the next tank to visit someone else.
Each time we moved the staff came to check on the tank's inhabitant, told us their name and a little bit about their personality – whether they were friendly, feisty, grumpy or wriggly.
Admittedly, hedgehogs are nocturnal and despite the fact that it was getting towards breakfast their time, most of them seemed to have adopted 'sleepy' as their primary personality trait.
We, however, had purchased hedgehog snacks which got them snuffling for a few minutes. Well, most of them – this guy was so fast asleep on a tiny heat pad in the corner of his school room, there was no way we were going to disturb him – look at that face.
How to Lift a Hedgehog
Picking up a hedgehog is not as simple as you might think – they are spiky after all – and so, you're given what looks like a large oven glove to handle them.
There's also an art to catching them, you have to scoop them up in two hards as if you were scooping up water, which is no problem at all if you have a sleepy hedgehog, they just curl up in your hand and nap, but not so easy when you have one who wants to make a break for it, using your arms as its escape route.
One thing I liked about Chiku Chiku as opposed to the other cafes I've been to is that the tanks have a front that you can remove, so, you don't have to lift the hedgehogs very high to interact with them, in fact, we mostly just let them come to us like this inquisitive fella below.
How Much is Chiku Chiku?
It costs 1430 yen for 30 minutes with the hedgehogs
Now, when I went to my first hedgehog cafe I said 30 minutes was enough, but, because of the differently themed tanks at Chiku Chiku, you might want to splurge on an hour-long visit which is 2640 yen to allow for maximum cute hedgehog photography time.
If you want to buy snacks – which I definitely recommend, then it's an additional 400 yen.
Can You Make a Reservation?
Yes, they have a reservation button on their website which takes you to a calendar with the available slots on it.
If you book in advance you can only book a one hour session.
While it was very quiet when we went, this was Golden Week in Tokyo when a lot of local folk travel away so it might still be better to be safe than sorry on a normal weekend and book.
Do They Have Other Animals?
No, this is a hedgehog only deal. If you want to play with hedgehogs and other animals, then check out Harry's Harajuku Zoo which I also visited on this trip.
They also have otters, chinchilla and bunnies who want snacks and cuddles.
You can make a reservation via their website here.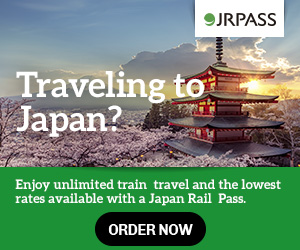 Other Hedgehog Cafes to Try
I've also been to Harry Hedgehog Cafe in Harajuku which I'd recommend. See my post on that here, and they have another branch in Roppongi which was the original hedgehog cafe in Tokyo.
There are plenty more cafes around, but I wouldn't want to recommend one I hadn't been to personally – we went to another animal cafe in Tokyo with owls and other animals after seeing their advert on the street and it was awful.
Dark, crowded and some of the animals were very unhappy or not in good shape so there are bad ones out there.
And yes, while I'm aware there is a debate as to whether all animal cafes are bad, I'm not going to get into it, here, but what I can say is that at Chiku Chiku and the two Harry branches I have been to the animals are well cared for and cages are clean (one of our hedgehogs pooped and they immediately came over to clean things up).
All the hedgehogs we saw had access to water and many tanks had heat pads – and they do rest their stars regularly – as well as this show tank, they also had an area completely away from people so they do have time off.
What to Read Next
If you think hedgehogs are cute, wait until you see the Japanese island full of bunnies. You're going to suddenly be rearranging your trip itinerary to fit that in.
There's also an island full of cats that makes an easy day trip from the city of Fukuoka in western Japan. See what happened when visited one Japan's Cat Islands here.
Another 'only in Tokyo' experience is meeting a robot and we've got a big list of ones you can meet – ranging from the adorable robot seal to the slightly scary advice robot in a shopping mall. See our Tokyo robots guide here.
---
Who Writes Differentville?
My name is Helen Foster and I'm a journalist and author living in Sydney.
My travel articles have been published in titles including The Australian, Body & Soul at the Sunday Telegraph, RAC Horizons, Jetstar magazine and more.
I like the weird, the wonderful and anything that makes me jump and down with glee like I'm about three. That's what you'll find here.
Sharing is Caring
If you love the cutest hedgehogs, why not share them on Pinterest so other people can find them too – or share the post somewhere else. The hedgehogs don't mind internet stardom.