There aren't many places in the world where wanting to see a robot is on people's lists of must-dos – but Tokyo isn't like many places in the world. So, if you're wondering exactly where to see a robot in Tokyo, we have the answer.
Whether you want your robot cute and fluffy, slightly scary because they're so realistic or completely surreal (and being ridden by a woman in a bikini waving a glow stick) we know where to go.
Disclosure: Some of the links in this post are affiliate links which mean I earn a small commission if you use them to book. This does not cost you any extra.
Para the Robot Seal
Agggh, all of the adorable in one fluffy, almost alive creature.
Paro is a robotic baby harp seal designed as a companion to the elderly. For the purposes of this post though he just an adorable fluffy thing that you can pet and it responds.
Stroke him and he wriggles and makes cute squeaking noises. He blinks and waves his little flippers and tail.
He provoked a similar response in me – although my squeaking noises weren't so much cute as overexcited high pitched sounds only dogs could hear.
I may also have jumped up and down a bit.
The Boyfriend just decided he was grubby from all the patting!

If you want to meet Paro, you'll find him at Miraikan the National Museum of Emerging Science and Innovation in Odaiba.
Allow at least half a day to play here as there are some really cool exhibits – and you don't have to be massively techy to enjoy it.
The museum is open from 10-5pm. It's normally closed on a Tuesday and most public holidays.
It costs 620 yen to get in, which is a veritable bargain compared to buying your own Paro. He costs £5000 if you want to buy him online!
Sawyer the Coffee Making Robot
Wander into the basement of the Henn na Cafe in Shibuya and for the princely sum of 320 yen, Sawyer the Robot Barista will make you a coffee, tea or hot chocolate with just a wave of his, erm, prongs.
Okay, so all he technically does is put the cup under a coffee maker and push a button – then wave his arms around and blink at you while the machine does its thing, but A ROBOT JUST MADE YOU COFFEE what's not to love.
As you can see by my slightly manic smile, I thought it was fantastic!
You'll find Sawyer behind the coffee counter at the H.I.S tourist information centre in Shibuya.
The address is here 1-21-3, Jinnan, Shibuya, Tokyo – and you need to go down the stairs and into the basement. It's marked as Henna Cafe on google maps.
Wander to the back of the agency and you'll find him – and don't worry, no-one thinks its weird you're in a travel agency without wanting to buy a holiday.
It's also a good place to have a sit down after hours of walking!
Watch him work here
The Robot Hotel
Henn na is also the name of a chain of robot hotels that are springing up around Japan.
The first one appeared just over a year ago attached to the Hui Ten Bosch theme park in western Japan – but since then they've been appearing faster than cherry blossoms.
In Tokyo, there are now robot hotels close to Tokyo Disneyland, in swanky Ginza, in Asakusa, close to Haneda airport and, by the time you read this, quite possibly more places too.
The idea is simple, instead of checking in with a human, you get checked in by a robot.
In most of the more central Tokyo hotels they are human looking, but in the other areas you get served by these rather fabulous dinosaurs in tiny hats.
The robots don't stop at reception either. The left luggage is controlled by a robot arm and each room has its own robot butler who will sing to you at night if you need it to.
If you're not staying at the hotel, you can wander into reception for a quick nose at the robots.
Booking a Robot Hotel in Tokyo
However, if you do want to stay with the robots, you can check rooms and rates here.
Ginza
The robot hotel in Ginza is great if you want to be in the middle of shopping and dining.
Asakusa
If you want to mix high tech Tokyo and Japanese tradition then you might want to pick the branch in the Asakusa area of Tokyo. This one is staffed by dinosaurs – and some of the rooms are pretty spacious.
Check rates for that one here.
Tokyo Disneyland
If you're travelling to Tokyo Disneyland and want to stay nearby, but the Disney hotels bust your budget the Hen na Hotel Maihama Tokyo Bay could be a great way to add some extra magic to your trip.
The Station Helpers
I need to check exactly where these guys are as they were original a trial for the Tokyo Olympics, but, keep your eyes out for robot guides at train stations.
There are currently six stations trying them out including Tochomae, closest station to the Tokyo Metropolitan Government building, who also sometimes has a robot guide.
Their job is to help people find facilities like toilets, they're also keeping an eye out for anything suspicious.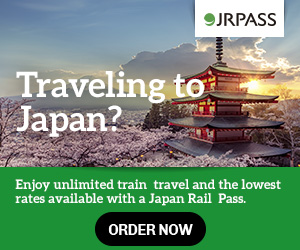 The Robot Restaurant, Shinjuku
I'm updating this post in 2023 at which point The Robot Restaurant is closed. Hopefully once tourism to Japan reopens fully they'll pull the 'robots' out of retirement and we can all enjoy the madness again.
It's bright, it's loud, it's completely manic – the Robot Restaurant Tokyo is probably the obvious place you think of when considering where to see a robot in Tokyo.
Technically, we should point out that lots of the robots in the Robot Restaurant are actually people in robot suits – but let's not get picky.
Who doesn't want to see someone astride a giant crab while waving a glow stick or a girl in a bikini riding a robotic dinosaur?
'It's a bit tacky but very entertaining,' said my friend Kendall after her visit. 'The word restaurant is a bit misleading though – it's more of a floor show with bento boxes that look like airline food. Plan to also eat before or after.' Considering Kendall is normally full from about a third of the food it takes me, this is advice you need to heed.
Another piece of important advice – the Robot Restaurant does sell out – particularly the evening shows – so definitely buy your tickets in advance.
At full price, they cost around the same as booking via the official website (where tickets cost 8000 yen) but sites like Klook (where the link above will send you) often offer discounts of as much as 35% making them cheaper than booking direct.
There are four performances a night with the earliest starting at 4pm. The last one is at 9.45pm – but you should get there at least half an hour before. 'The mirrored bar you wait in before the show is crazy,' says Kendall
Despite the fact that it sounds like something fun to take kids to, children under 12 are not allowed in the robot restaurant.
Also, they won't let you in wearing sunglasses, large wigs or costumes, or if you are obviously drunk (from what I've seen, you're going to feel like you're off your tree in this place anyway so I wouldn't worry about that one!).
Technically, visible tattoos are also on the banned list, as these have connotations with gangs in Japan, I've heard Westerners say they aren't being stopped. If you're concerned, but best cover them up with trousers or a long-sleeved top just in case.
Pepper The Phone Robot
Pepper works at the Softbank store in Ginza greeting the customers.
Yes in most other countries you get a machine to take a ticket, in Tokyo you get to chat to a robot who decides where you'll get the best help .
Well, I think he does anyway, I'm not really sure what he was saying.
I'm also not sure which of us won the game I ended up playing with him, but again, he's super cute
Look at his little 'ta-da' like flourish at the end of this video.
How can you not love him?
The Robot Information Lady
You'll find her manning (well roboting) the information on the first floor of the Aqua City centre in Odaiba – and, you can ask her questions.
Well, in theory.
Doing so requires waving your hands around some weird computer system that works by drawing patterns in the air – and after a bit of frustrated finger pointing, I gave up!
But, she's scarily realistic – you should see her blink! It's most unnerving.
While you're there, check out the Tokyo Trick Art Museum which is in the same building and is a lot of fun.
Where to See Asimo, The Superstar
Asimo is one of the most famous robots in the world.
And he used to appear four times daily at Mirakian.
The 10-minute show saw him performing all his best party tricks. The day we went he was playing football!
Asimo officially retired in 2022 at Mirakian though
He may still occasionally appear at the Honda Welcome Plaza in Aoyama, near Shibuya.
The Airports
As Japan ramped up to the huge influx of tourists they were expecting for the Rugby World Cup in 2019 and the Olympics in 2020, they started experimenting with having robot helpers for tourists.
In fact, the phrase they are using is that robots will be 'scattered around the airport'. How awesome does that sound?
They have talked about seven different types of robot that might make an appearance – Cinnamon is a white 'humanoid robot' – think Wall-E – who will help with queries.
There's one who can help carry luggage and a little cat-like creature that speaks four languages and can help translate things if you're stuck.
Pepper is also rumoured to be making an appearance.
It might take me half a day to clear baggage claim playing with that lot.
Right now the robots are being trialled on and off so keep your eyes peeled.
What to Read Next
If seeing a robot in Tokyo is one of your top things to do I'm thinking you like other quirky stuff – or cute stuff – in which case, why not check out our list of Unusual, Cute and Unique Things to Do in Tokyo – there's 46 more ideas you might love.
You might also like our guide to all the Godzilla sights in Tokyo – particularly the giant one on top of the Shinjuku Gracery Hotel who will roar if you know exactly where to pat him. Find out more in our Godzilla guide.
---
Who Writes Differentville?
My name is Helen Foster and I'm a journalist and author living in Sydney.
My travel articles have been published in titles including The Australian, Body & Soul at the Sunday Telegraph, RAC Horizons, Jetstar magazine and more.
I like the weird, the wonderful and anything that makes me jump and down with glee like I'm about three. That's what you'll find here.
Sharing is Caring
Like this post? Then why not share it on social media so other people know where to see robots in Tokyo. Paro will squeal excitedly if you do.