If you're wandering around the northern part of Tokyo's Shinjuku and hear a roar, don't panic, it's just the giant Godzilla on top of the Shinjuku Gracery Hotel doing it's thing (well, hopefully). If you happen to be within eyeline of the Godzilla head you might even see him breathe fire – but what you might not realise, is how close you can get to him if you just know how.
Our guide to Tokyo's Godzilla sights tell you everything you need to know, starting with the biggest of them all…
Disclosure: Some of the links in this post are affiliate links which mean I earn a small commission if you use them to book. This does not cost you any extra.
The Godzilla Head
The big giant head roars on the hour between noon and 8pm – complete with suitably menacing city-destroying music, laser lights and smoke.
You'll see it from anywhere on (the fabulously named) Godzilla Road, but the closer you can get to the statue itself the better really.
The Godzilla head Tokyo debuted in April 2015, shortly before Godzilla was made an official citizen of Japan – not sure what passport he'd been travelling on up until then, but I guess no-one really wanted to ask due to the whole fire-breathing, tail-with-the-ability-to-take-out-buildings thing – but anyway, the whole thing made me ridiculously happy.
Then, at the end of our trip, my friend Kendall, actually booked into the Shinjuku Gracery Hotel and my glee level rocketed up a couple of extra notches.
See, if you're a guest of the hotel you're one of the people (yes, others do too – keep reading…) who get exclusive access to the 8th-floor terrace upon which Godzilla lives – and of course, I went to nose as well.
What's It Like to Stay in the Godzilla Hotel?
This place is definitely taking its reputation as the Godzilla Tokyo hotel seriously – there are giant statues of him as you come out of the lift, Godzilla pictures all over the walls and you can buy Godzilla merchandise in the hotel gift shop – plus, just left of reception is the main attraction itself.
The giant Godzilla head of Shinjuku!.
Being a good travel blogger though my first stop was Kendall's room to look around – and it was great – for one person (despite the fact that was technically a standard double).
If there was two of you, with luggage it really would be a tight squeeze. It had a small double bed up against one wall, a sofa, a table, desk and TV – but weirdly, considering the bedroom was a bit of a squeeze the bathroom was comparatively enormous.
As I say, for one person, it would be great for any length stay – the location is excellent and it would feel nice and cosy.
If there's two of you though, you might want to book one of the bigger rooms – the superior double is 20 square metres (compared to 18 for the standard room) and has a slightly bigger bed.
Sadly, there are no Godzilla cookies or sea monster soap snuck in there for you to play with.
If you want to book a normal room at the Godzilla Hotel, here where to find details on rooms and rates.
However…
How to Book The Godzilla Room at The Shinjuku Gracery
If you're a Godzilla superfan though you're going to want to try and snag yourself one of the two Godzilla-themed rooms in the hotel which has a giant claw as part of the decor, heaps of pictures of him dotted around, plus a few other surprises I won't spoil for you as they aren't that obvious at first.
You'll also get exclusive Godzilla goodies when you check in.
These do get booked out incredibly quickly though and are a bit more expensive than normal rooms.
When we could last check a price they starting at 49,800 yen (about £340 or AU$600 a night -about 3-4 times that of a normal room). It's also fully payable in advance and subject to a cancellation fee.
If that's not putting you off, then this is the link to use to book the Godzilla Room.
If you can't work it out, then a clever tip is to use the chat bot on the main Gracery site which directs you to the link – or, just email them and ask when it's free as it gets booked up VERY far in advance.
Also, from what I can work out, the room sleeps two, but only comes with twin beds.
Booking a Godzilla View Room
The same link also lets you book for one of the hotel's Godzilla View rooms which are rooms that directly overlook the Godzilla head.
You can also book those via the link above, but you might also find these on the booking engines.
Scan right down to the bottom of this page on Agoda and you'll find it listed.
From what I can work out (bear in mind I don't speak Japanese so I'm using Google translate here), and again, the last time I could actually check a price, these rooms start at around 18,700Y (£127 or $AU226) a night but prices can go up a few thousand yen depending on the day.
There are a few more of these available and so you might be able to grab one of these a bit more easily.
They have both single and double rooms available and they're located on the 9th and 10th floors
How To Visit Godzilla Without Paying for a Hotel Room
If staying in the hotel is a bit out of your budget, I have good news.
Customers of the cafe just off the hotel's reception are also allowed exclusive access to the terrace – and the cafe also sells Godzilla-themed desserts!
That's right, you get cake, mousse and a tiny chocolate Godzilla to bite the head off – plus, the ability to do 'I'm so scared' close up pictures with the big, giant head, of your very own – for 1800 yen (£12 or AU$22). A veritable bargain in my book.
---
If biting the heads off cute characters is part of your holiday must dos then you'll want to see our guide to unique things to do in Tokyo which includes where you can buy tiny cake versions of Totoro.
---
The Godzilla Secret Not to Miss
All the running around and screaming (there was a lot of sugar in that dessert) did mean I was slightly more distracted than normal though and missed one essential detail that you have to try.
While Kendall was doing a bit of lone monster-bothering before she checked out the next day she noticed a tiny panel of exposed Godzilla skin on his side which effectively says 'rub me.' Obviously not being concerned about petting a giant radioactive sea monster she did – AND HE ROARS.
Which means I need to back to the Shinjuku Gracery and eat more Godzilla cake the next time I visit just so I can rub his tummy.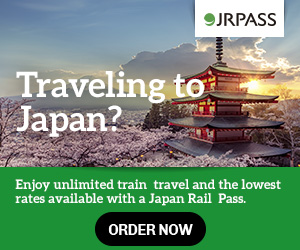 Where Else to Meet Godzilla in Tokyo
Of course, Shinjuku isn't the only place you can spot the scaly one. Here are a few other must-sees for Godzilla lovers.
The Smaller Statue
The Shinjuku statue wasn't the first Godzilla homage in the city. The original Tokyo Godzilla statue was outside a cinema close to Tokyo Station.
Admittedly, at about a foot high, it was somewhat unimpressive (so much so I deleted my pic of it when I went to see it on a previous trip so don't have one to show you!).
Now, however, a new statue is in its place – bigger, shinier and higher up and much more impressive to photograph. It's marked on google maps, look for Hibiya Station or Toho Cinema's Chanter and you'll spot it.
The Old Statue
Poor small Godzilla hasn't been melted down or anything. He's just moved inside.
You'll find him outside the cinema at the Tokyo Midtown Hibiya mall directly opposite his new supersized buddy.
I tried to get here twice to take a picture, twice I failed (I was in Tokyo in Golden Week and there were queues and my inability to use Google maps in the rain) but according to the man working in the Chanter cinema, he's there.
The Godzilla Shop
While you'll find Godzilla themed merchandise all over Tokyo, there's a dedicated retail temple to him at Marui Annex, 3 Chome-1 Shinjuku-, Shinjuku, Tokyo 160-0022, Japan – the first shop in the world specifically dedicated to him.
And don't worry if you're travel buddy loves Godzilla and you are more 'meh' it's surrounded by other concessions you can browse in while they do their thing.
Another good place to look for Godzilla merchandise in Tokyo is the Don Quijote in Shinjuku – this is a bit of a Tokyo institution and so should be on your sightseeing list anyway, but it also has some things you won't find elsewhere. Kendall is now the proud owner of a Godzilla dehumidifier that roars.
One tiny warning for anyone travelling with kids, Don Quijote doesn't exactly hide its adult merchandise and it's mixed in with everything else, so you might want to be prepared for a few curious questions.
Sadly, for the English among you, I didn't spot any Godzuki merchandise anywhere. I'm planning a petition.
What to Read Next
Tokyo has one giant monster, Kyoto has a whole road of cute little ones.. See more about Kyoto's Yokai Street here
If Godzilla is an iconic figure in Tokyo, the fat smiley statues of Billiken are the icon of Osaka. Find out more about them, including the interesting story of how they came to be in our post on the Billikens of Osaka.
Talking of quirky. Checking out all the cool Godzilla stuff is just one of my suggestions of 47 Weird, Cute and Unique Things to do in Toyko, click to read the rest.
---
Who Writes Differentville?
My name is Helen Foster and I'm a journalist and author living in Sydney.
My travel articles have been published in titles including The Australian, Body & Soul at the Sunday Telegraph, RAC Horizons, Jetstar magazine and more.
I like the weird, the wonderful and anything that makes me jump and down with glee like I'm about three. That's what you'll find here.
Sharing is Caring
Like this post? Then why not sure it on social media so other folks can meet the giant scary sea monster too.