Recently, I had the grand sum of eight hours in Tokyo – and two things I had to achieve in that time. Buy a dress for my friend's rabbit (yes that's a thing) and cuddle a hedgehog at the new branch of Harry Hedgehog Cafe Harajuku. Not surprisingly as you're reading a post about it – meeting the spiky ones was mission accomplished, and omg, the cuteness!
Disclosure: Some of the links in this post are affiliate links which mean I earn a small commission if you use them to book. This does not cost you any extra.
The Harajuku hedgehog cafe is the second Harry Hedgehog cafe in Tokyo, the first is in Roppongi – my original plan was to go here as it actually takes bookings which lets you queue jump, but rabbit dresses can only be purchased from one shop in Harajuku and so off I headed to the mothership of all things cute (or should I say kawaii) in Japan.
Note: This post was first written in 2017, but has been updated in Dec 2022
What Happens at a Hedgehog Cafe?
Having been to a couple of them now, I think we can say the cafe bit is somewhat redundant because, even though you might be able to buy a drink, you're not going to be using your hands to hold beverages – and Harry's doesn't serve food!
Instead you're there to stroke, feed and hold the hedgehogs.
That's basically it, but because it can be a bit confusing at Harry's here's what happened when I went..
My Trip to Harry's Hedgehog Cafe
Harry's opens at noon in the week and I arrived about 12.30 – the queue at this point was only about 10 people long and even though there were already plenty of hedgie fans having cuddles I probably only waited 10 minutes.
Because I was on my own I opted for the half an hour hedgehog visit.
I also added some mealworms to feed my new friends in a blatant attempt to make them love me which meant the fee for my visit was Y1630 (about £11.50 or AUD$19).
Note: you don't pay the staff the money, instead you feed it into the machine on the counter. It took me a few minutes of smiling and waving my yen before I realised this was the plan.
Once you've paid and sanitised your hands, you're all set for petting a hedgehog.
And at this point, the staff will show you correct hedgehog handling procedure. Effectively you scoop them up with your cupped hands as if you were scooping water out of a bucket. Spiky, adorable water that snuffles.
Again, I got a bit lost in translation here. Most of the people before me in the queue had been taken to big buckety like hedgehog pens in the middle of the room. I was at a shelf-like bar by the cash desk with two hedgehogs in a large glass tank in front of me – and so I thought, I was in some kind of waiting area and would soon be escorted to the middle when a place came free.
It was only when the staff came to see why I wasn't actually petting a hedgehog and squealing with spike-induced joy that I realised these were actually my hedgehogs to play with.
What's It Like to Cuddle a Hedgehog?
At last the bit you were waiting for – what it's like to hold a hedgehog. Well, just repeatedly shriek squee in a high pitched voice of feverish excitement and you'll get the picture.
My two hedgies couldn't have been more different in personality – Snoozy, as I called him, was super docile and once he'd realised that I was a soft touch basically curled up in my hand and went to sleep.
At this point, I'm stuck – thrilled as I am that he feels secure enough in my presence to have a nap, once I'd taken 27 pictures of him, he's actually getting quite heavy – but I don't want to wake him up by putting him down!
This went on for about five minutes before he did the hedgehog equivalent of turning over to find the cold bit of the pillow and I felt I could put him down and pick up Hedgie 2.
If Snoozy was made for a life of cuddles, Wriggly not so much – once he'd hoovered up my mealworm bribe, I attempted to scoop him up – unlike Snoozy who'd immediately settled into a ball, Wriggly was off attempting to climb up my arms and out of the tank.
It was like trying to wrangle a particularly truculent toddler – with spikes! After about 3-4 minutes I gave up and went back to Snoozy!
How Long Do You Need at a Hedgehog Cafe?
I think I probably only spent about 20 minutes in the cafe. That was enough to get a billion cute pictures, store up some super cute memories and strike another one of my 'must do's' off my bucket list. I think unless there's more than two of you, the half an hour session at Harry Harajuku is more than enough
Can You Make Reservations at Harry's
Yes – although, you need to scan down their website a bit to find the button. Here's a direct link.
You can only reserve the one hour sessions which, as I update this in Dec 2022 cost 2860 yen.
If you only want to spend half an hour at the cafe, then just turn up and queue. Because there are now quite a few hedgehog cafes around this might not be as tricky as when I went to Harry's and they were new.
Is Harry Harajuku the Best Hedgehog Cafe in Tokyo?
On my last trip I went to a few different animal cafes and from what I've seen, yes, Harry Harajuku is among the best hedgehog cafes in Tokyo in that it's clean, quiet and there's lots of space for the hedgehogs.
Lots of hedgehogs also mean they get time off. Cafes with only one or two hedgehogs see their little spiky charges 'on set' all day.
Whether Harry's is now the cutest Hedgehog Cafe in Tokyo though, I'm not sure – I also went to a hedgehog cafe in Shibuya on this trip called Chiku Chiku where the hedgehog tanks are done out like tiny rooms in dollhouses. If that sounds adorable, then you can see more cute pictures and find out more about it in our longer post here.
Or, if you're already sold by the adorable picture below, then you can book tickets in advance here.
I do have a soft spot for Snoozy and Wriggly though – I actually found them to be the most lively of all the hedgehogs I've met so far (yes, even Snoozy!). I'm not sure if this was because Harry Harajuku was so new when I went and so the hedgehogs were enjoying being handled still or if I just got lucky with a couple of, particularly friendly ones!
Look at The Cuteness
How to Find Harry Hedgehog Cafe in Harajuku?
Actually, it's very simple to find. Not least because there is someone standing outside holding a gigantic picture of a hedgehog!
Should they be on their tea break though, Harry's is about a minute's walk away from Harajuku station – if you come out of that station, you'll see a branch of The Gap on the other side of the road, head toward it and Harry's is just around the next corner on your left – it's between the Mos Burger and the Family Mart.
The official address of Harry Hedgehog Cafe is Tokyo, Shibuya-ku, Jingumae1-13-21. And on google maps it's now called Hedgehog Cafe & Pet Store Harry Harajuku.
This is different from the Harry Terrace which is run by the same people, and also in Harajuku. Harry Terrace also has otters and some other animals. Make sure you know which you want to visit and that you're going to the right one.
When you get there, either go up in the lift to the top floor (if there's a queue, they'll send you back down the stairs to join it), or climb up the stairs until you hit the back of the queue.
For a map and all the other details on the cafe, check out the English section of their website. They are open seven days a week from 12-7 on weekdays, from 11-7pm on weekends.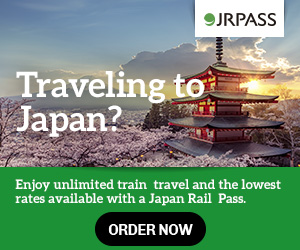 What Else is Near the Harry Cafe Harajuku?
Harry Harajuku is steps from Takeshita Street which is the main thoroughfare in Harajuku. It's good fun, but don't miss out on wandering the backstreets in the area to find more cute clothes shops, fabulously dressed people and just general Tokyo-ness. I literally just wandered the streets for about two hours and still didn't have time to get to everything I wanted to see.
Harry's Hedgehog Cafe Harajuku site is also a short walk from the must-see Meiji Shrine and Yoyogi Park which is a brilliant place for people watching on a Sunday.
Another must do in Harajuku – trying all the super cute food you'll find on the street. If you want giant rainbow coloured candy floss, rainbow coloured cheese toasties or ice creams shaped like animals, Harakuju has them all. I covered a few in this guide to unique things to do in Tokyo.
And talking of trends – micropig cafes is the next big thing in animal cafes. I haven't visited on yet, maybe on my next trip.
What's Japanese for Hedgehog?
Oh, and just to leave you with a final piece of useful (?) information – I first heard about the hedgehog cafe from the brilliant Only in Japan blog where blogmeister Jonelle pointed out that the Japanese word for hedgehog is hari-nezumi – the direct translation for which is needle mouse! Which frankly is one of those facts that you can never forget once you hear it!
This is also why harinezumi is the web address for the Harry Hedgehog Cafe!
---
Who Writes Differentville?
My name is Helen Foster and I'm a journalist and author living in Sydney.
My travel articles have been published in titles include The Australian, Body & Soul at the Sunday Telegraph, RAC Horizons, Jetstar magazine and more.
I like the weird, the wonderful and anything that makes me jump and down with glee like I'm about three. That's what you'll find here.