I'm wandering around Asakusa, Tokyo on a Sunday morning on the search of a small Japanese creature – it's got a cute little face, a tubby tummy, a jaunty little straw hat – and erm, giant balls!
I'm talking about a tanuki, and this part of Tokyo has an entire road devoted to them. And, as soon as I heard about Tanuki Dori, it went straight to the top of my list of what to to do in Asakusa – but trust me, the list of unusual sights didn't stop there.
In fact, I came up with 15 fun and quirky things to do in Asakusa. But, before we get to those, let's talk tanukis.
Disclosure: Some of the links in this post are affiliate links which mean I earn a small commission if you use them to book. This does not cost you any extra.
What is a Tanuki?
In real life, a tanuki is an animal the Japanese called the 'racoon dog' as it looks what would happen if a mummy racoon and a daddy German Shepherd loved each other very much!
We're not talking about those though, we're talking about ones that look like this.
Chances are you've seen tanukis before – whether you've been to Japan or not – as they are a common sight outside restaurants or Japanese themed-bars to help bring the business luck and encourage those entering to spend generously. They sound like fun guys right.
Actually, the cute fat, hat-wearing little creature is a mischevious little devil.
According to legend, tanuki are shape-shifters who can change form into anything they like – humans, trees, teapots – and a lot of their magical shapeshifting power comes from the rather large dangling accoutrements between their legs. (no, honestly I don't make this stuff up).
They use their ability to change shape and matter to get into all sorts of mischief – pretending to be monks, teasing farmers and last but not least changing leaves into money that they then spend on booze (they're often pictured carrying a sake bottle and an IOU)
They also like making noise – throwing stuff at houses, imitating thunder and lightning and drumming on their stomachs to draw people off the path in the woods!
How they do all of that without tripping over their giant tanuki testicles I don't know, and whether the presence of said balls means that all tanukis are therefore boys – and if that's the case. how do they make baby tanukis,- is a thought for another day;
Let's go back to that list of what to do in Asakusa – and we'll start with the tanuki related ideas…
Visit Chingodo – the Tanuki Shrine
Asakusa in Tokyo's northeast is best known for one temple – Sensoji with its giant Kaminarimon Gate and huge lanterns. Chances are this is on your Tokyo must-see list and it should be as it's incredible.
However, had you arrived at the Asakusa Sensoji temple in days of old, you might have been less than impressed because, at one point, Sensoji was overrun with tanuki – the actual small furry version not the ones in hats.
Legend has it that the priest at Sensoji had enough of all of this and in an attempt to stem the mayhem, he captured a tanuki diety and trapped it in the shrine – now called Chingodo.
Originally Chingodo was actually in the main grounds of Sensoji itself, now it's a little bit around the corner. On google maps, its entrance is around where you see the works Den Tho slightly south of the Sensoji lake.
Its relocation works in your favour though as it means it's nowhere near as busy as Sensoji – the day we went we were the only people paying homage to the fat-bellied ones.
Visit Tanuki Dori
A bit further around the corner from Chingodo, you'll find Tanuki Dori – a road of a couple of hundred metres lined with 12 little tanukis in bright red boxes.
Each tanuki is wearing a different outfit and signifies good luck in a different area of life – work, marriage, money – etc.
I do notice, they've glossed over the large appendages bit of the image but no worries, they are still super cute to look at.
Early on a Sunday morning, Tanuki Dori is a pretty sleepy part of Asakusa, but later in the day, it's full of bars, restaurants and shops so your tanuki hunting mission can easily be combined with lunch or a glass of Asahi (very much the local brew).
Will You See a Real Tanuki?
Before we leave our tanukis behind though, one final thing.
While there might not be any in Asakusa now. real tanukis still exist in Tokyo and it's estimated there are a few thousand of them roaming wild.
At least two families of them apparently live in the gardens of the Imperial Palace and they're even spotted in built-up areas like hip Koenji.
My friend Jonelle even spotted one in the Meiji shrine, one of the most popular tourist attractions in Tokyo, so keep your eyes peeled.
The ones in Tanuki Dori are probably easier to spot though…
What Else to Do in Asakusa
Hunting tanuki may have been my prime reason for visiting this ancient area of Tokyo on this trip, but there's actually a heap of other fun and quirky things to do in Asakusa. Like these…
Make Your Own Plastic Food
About a ten-minute walk from Sensoji is Kappabashi Dori – the street of plastic food.
If you've spent any time in Japan you will have noticed that restaurants display the contents of their menu outside their shop in the form of intricate plastic models. Kappabashi Dori is where you come to buy such items – and it's amazing.
Shop after shop is filled with amazing looking inedible creations with a weird ability to make you feel hungry – and, they make brilliant souvenirs.
All the shops are cool, but a must-stop is Ganso-Shokuhin Sample-ya at 3-7-6 Nishi Asakusa, Taito-ku, Tokyo. They take plastic food making absolutely to the next level.
Check out this lot below – which are on sale for 80,000 yen!
Ganso-Shokuhin also offer 'make your own plastic food kits' and classes on making plastic food – and there is one in English. Enquire in store for details but be aware they do get booked up pretty fast so try and be flexible with your dates.
If you want to book a plastic food making class here's where to find one – I'm not sure if it's with Ganso-Shokuhin though.
One other thing not to miss in Kappabashi, the giant sculptures on top of the buildings – there's a few of them from the giant chef's head that greets you as you enter the road to some huge teacups and knives – I haven't managed to spot them all yet.
Google maps just revealed that Ganso-Shokuhin has a giant stag beetle on its balcony that I completely missed!
Find Out if You're a Genius
Despite the fact that he's found on Orange Street, this little guy sitting on the post box is not a piece of fruit, he's actually supposed to be the palm of someone's hand – and most importantly, he shows something interesting.
Apparently, if the knowledge line and the feeling line on your palm are the same – something known in Japanese palmistry as the Masukake line – you're destinated for huge success and will make a great leader.
The street signs claim this happens in 2-3 of every 100 people and around Orange Street you'll find handprints of lots of celebrities who fit the brief. Time to compare yours!
Treat Your Woes at Senso-ji
There's a reason this is usually top of people's lists of 'what to see in Asakusa' – this is one of Tokyo's most stunning temples – from the giant lantern that greats you as you come out of Asakusa station, to the line of shops that make up Nakamise Street, the road that leads you to the main part of the temple, your head will be spinning as you try to take it all.
This is also one of the Tokyo's busiest temples – one day when I went they even had security guards on crowd control.
There are lots of cool things to do at Sensoji – you can get your fortune told, eat Japanese street snacks from the myriad of stalls outside, and buy all the Japanese souvenirs your heart desires from Nakamise Shopping Street, the main thoroughfare that heads up to the temple – but when you get to the front of Asakusa, you'll be confronted by a massive haze of smoke.
It's coming from a huge burner that's surrounded by people wafting the smoke around like it was perfume. The reason for this is that the smoke is supposed to heal aches and pains – and wafting it over your head is supposed to make you wiser (no word on whether it then alters the lines on your palm)..
To beat the crowds come very early in the morning (although then you'll miss the shops and food stalls that line the place) or in the evening when it's all lit up and really quite fantastic.
Ride a Rickshaw
Asakusa's selling point is the fact that it's still an old-school Tokyo district in the middle of this teaming modern metropolis and what better way to hark back to the old days that by having someone pull you about old-style.
Now, admittedly in some cities (London, I'm talking about you), some rickshaw drivers have given the rides a bad reputation, but this is Japan, land where if you lose your wallet it will be handed in with all the cash inside, and as such you can trust your Asakusa rickshaw driver not to rip you off.
In fact, the fees are set – at the time of writing the cost for a tour with the main rickshaw company Jidaiya will cost 4000 yen for a 10-minute taster ride for two people, a full-on sightseeing tour for two hours costs 32.500 for two. They even take credit cards and will store baggage.
Jidaiya also have an accessible rickshaw. You may need to use google translate, but it's pretty easy to understand. You'll need to contact them to make sure it's available when you're in the area.
There are a lot of rickshaw riders working in Asakusa, so if you turn up on the day, you'll likely get a ride fairly quickly. If you'd prefer to book your Asakusa Rickshaw Tour in advance though just click this link to lock in the day and length of tour you want.
Visit The Amusement Park
Hanayashiki is Japan's oldest amusement park and it's still sitting in the middle of Tokyo right here in Asakusa. It's not exactly full of thrill rides, but it's cute to see.
Don't think of it as a cheap day out though. It costs 1000 yen just to enter (500 for children under 13) – and if you want to go on any rides they cost extra.
Find a list of what's inside here so you can check it out before you go in
Throw Ninja Stars
A little bit down the road from the entrance to Hanayashiki is a stall where you get to play Ninja and throw very scary spiky stars at a target – from the performance of those giving it a go when we were there, it's not as easy as you might think.
Visit the Tourist Information Centre
No, I'm not suggesting you go for the sightseeing advice (you're going to be busy enough working your way through this list of what to see in Asakusa) – I'm suggesting it because the view from the top floor here is pretty fabulous.
Take a snap from here your pictures will have fantastic views of the Tokyo Skytree in it. As opposed to climbing the Tokyo Skytree and having fabulous pictures of the roof of the Asakusa Culture and Tourism Centre! Even better it's free!
The building itself is also really interested – it was designed as part of a competition and it's architect aimed to make it reflect the mix of past and present culture that you find in Asakusa.
Check out the Shutter Art
If you're wandering around Asakusa in the early morning before the shops open you'll be treated to one of my favourite things about Tokyo – the art they paint on the shop shutters.
I love the fact that it's only visible when the shops are closed. Asakusa shutter art is full of fantastic designs, many of them based on traditional Japanese painting and legend.
Another great area for shutter art is super trendy Shimokitazawa.
Rent a Kimono
Yes, you can rent a kimono in Asakusa and wander about really getting into Asakusa's old town atmosphere.
You'll get an authentic robe, obi, shoes, socks etc and your hair done in a suitable style – and then off you go into the streets of Asakusa for all the Instagram photos you can possibly take.
Book your kimono experience in advance here so you don't miss out.
See The Giant Gold Poo
Okay, technically it's supposed to be a golden flame – not a giant poo, but it's resemblance to once has led locals giving this building, one of the two that make up the headquarters of the Asahi beer company the Golden Turd.
While you're staring at it in wonder, don't miss the building next door (sadly not quite fully making it into my picture!) – it's supposed to represent a glass of beer with its gold windows and white top.
If you're feeling thirsty, you can also take a trip inside the building for a beef – they quite often have examples of limited edition products that might never actually make it out of Japan.
Wandering down the path by the side of the river is also a nice way to spend half an hour if the weather is good.
Make Okonomyaki
Magical Trip Japan offers a nightlife tour of Asakusa – because, despite best being known for its temples and ancient feel, this is one of Tokyo's best eating and drinking areas.
You'll start off learning about sake, then go to a local pancake restaurant where you'll learn to make Okonomiyaki, a form of pancake made from flour, eggs, cabbage and whatever else the chef has in the kitchen.
It's most common in Osaka but Tokyo has its own version called Monjayaki which is slightly more liquid, then go to an Izakaya for your last stop of food and drinks.
The tour lasts three hours. See more about it here.
If you don't want to take a tour, simply head to Asakusa's Hoppy Street to have a glass of the cold stuff it's named after.
Hoppy is a very low-alcohol beer flavoured drink sold in Japan – and while you can drink it neat, the local things to do with it is to add a shot of sake or shochu. It's not too bad.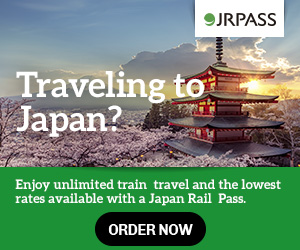 Buy a Tiny Sugary Goldfish
Amazeiku is the art of making incredibly delicate shapes and animals from melted candy. The intricate designs have to be finished in minutes before the candy hardens again – and you'll find one of Japan's best shops very close to Asakusa.
You can buy some of the amazing works at the Ame-Shin store in Tokyo Skytree. 4F, Tokyo Skytree Town Solamachi, 1-1-2 Oshiage, Sumida-ku, Tokyo 131-0045
Go Up Tokyo Skytree
While we're talking about it, Tokyo Skytree, the tallest building in Tokyo and is just a 20 minute walk away from Sensoji.
You'll be able to view Tokyo from 350 metres high – and, if you choose to go up to their second observation desk you can make it to 450 metres high. On a clear day, you can even see Mount Fuji.
Tokyo Skytree can get super busy so book your skip-the-line tickets here.  
So, there you have it. My list of what to do in Askasa – whether you like tanukis or not. Although come on, how can you not like tanukis? They make umbrellas and rafts out of those giant testicles you know – yes, I left the best bit for last!
What to Read Next
If you like the idea of searching for Tanukis in Tokyo, you might also like some of the suggestions in our guide to the cutest, oddest and most unique things to do in Tokyo
If you think Tanukis are cute, you might want to visit a hedgehog cafe on your trip to Japan. There's a few of them around now (although note – we do NOT recommend the animal cafe in Asakusa that has owls and a capybara). Have a look at what happened when we visited the original one – Harry Harajuku.
---
Who Writes Differentville?
My name is Helen Foster and I'm a journalist and author living in Sydney.
My travel articles have been published in titles including The Australian, Body & Soul at the Sunday Telegraph, RAC Horizons, Jetstar magazine and more.
I like the weird, the wonderful and anything that makes me jump and down with glee like I'm about three. That's what you'll find here.
Sharing is Caring
If you liked my guide of Asakusa things to do, why not share it on Pinterest. The tanukis will never pass you fake money if you do.