It's home to one of the best castles in Japan.
Home to some great modern art and a spectacular sunset.
Home to amazing samurai history, delicious food and a short hop from one of the most beautiful Japanese gardens in the world – but, Matsue in Western Japan is not on many people's list of things to see – so, here's ten of the best things to do in Matsue to convince you to add it to your itinerary.
Disclosure: Some of the links in this post are affiliate links which mean I earn a small commission if you use them to book. This does not cost you any extra.
This part of my trip was also hosted by the Japan National Tourist Organisation, see below for details.
See One of The Best Castles in Japan
Let's start with possibly Matsue City's biggest draw for tourists – the beautifully preserved Matsue Castle.
There are only 12 of Japan's hundreds of castle towers left fully intact in the whole country and Matsue Castle is one of the largest and tallest.
Perched high on top of a hill overlooking the city you can climb the ancient wooden stairs (shoes off please) that wind up inside the five storeys of the tower for an amazing view.
Notice as you get higher and higher, the steps get larger and steeper – that's deliberate and aimed to slow down any attackers as they got nearer and nearer the top.
Don't Miss The Ema
My favourite touch though was the shrine just outside the castle – like every shrine it has its own design for its prayer plaques, and here they are covered in hearts. Cute.
Float Around the Moat
Matsue Castle is also one of the few castles in Japan that has retained it's moat and, you can take a boat trip around the castle past some beautiful trees, the odd turtle and a heap of sights that aren't so easily seen from dry land.
Going under Matsue's tiny bridges also makes this an interesting journey – but I'm not going to spoil any surprises on that bit.
Don't worry if you're there outside of summer, the boats actually have their own form of heating so you won't freeze.
See Cherry Blossoms in Matsue Castle Park
Matsue Castle park has been named one of the Top 100 Places to See Cherry Blossoms in Japan.
Because of it's slightly warmer climate, Western Japan is one of the first places to see the blossom's bloom, so if you are planning a trip here to see the pretty pink flowers, then try and time it for earlier in the season – which means toward the end of March.
Marvel at the Adachi Museum Gardens
These aren't in Matsue itself, but a short 35-minute train and shuttle bus ride away, but trust me they are worth the trip.
The Adachi Museum of Art holds not only an amazing collection of Japanese fine art, the gardens that surround it have been voted Best Japanese Garden's in the World sixteen times by one magazine in the USA.
They are incredibly beautiful, but the thing that makes them really different is that you're not supposed to walk around them, but instead, to view them from inside like paintings.
If you want to see more pictures and to get exact travel directions, check out this post I wrote on the unique gardens at the Adachi Museum of Art.
Try a Traditional Tea Ceremony
Yes, you can do this anywhere in Japan, but the Meimei-an Teahouse in Matsue and the tea ceremony carried out here have something special to add.
For starters, Matsue is one of the biggest consumers of tea in Japan so they know how to make good matcha.
The city is also renowned for the quality and design of the wagashi, the delicate sweets served before the tea to counteract the bitter taste of matcha. These are always shaped like seasonal plants – the day I went it was butterbur.
Now, let's talk about the building.
The tea ceremony at Meimei-An is carried out in a modern building, but behind this, you'll find the original tea house built in 1779. This is very different in design from a traditional tea house as it's thatched roof was built to match the castle a short walk away.
Also, notice how tiny the doors are. This goes back to the samurai history in Matsue. They were built that way so the first thing the ruling Lord would see when someone entered the room was their head – which showed respect. It's also too small to carry a sword through, which considering how much in-fighting was going on around that time was pretty important.
The tea ceremony carried out at this tea house is also slightly different from the experience elsewhere – for example, because the tea ceremony in Matsue was created by a samurai lord, the greetings are slightly different. Your host will greet you by bowing so their hands touch the floor – but unlike other tea ceremonies, their fists will be clenched and only their knuckles touch the floor as this was how samurai greeted each other.
The tea ceremony at Meimei-an costs 410 yen – but if you show a foreign passport, it drops to 200 yen.
If you're in Matsue at the beginning of October, you might be lucky enough to experience the Grand Tea Ceremony which takes place in the castle grounds and sees hundreds of people in kimono turning up to take part.
Find Your Favourite Fox at Jozan Inari Shrine
Hundreds of statues of foxes line this shrine close to Matsue Castle.
You'll find old stone foxes guarding the shrine, a line of stone fox carvings lining the paths within it and dotted everywhere, little white statues of foxes that people leave behind as offerings. It's super cute.
To get an idea of quite how many foxy things there are, check out this video from the very aptly named Tokyo Fox who captured them all on film and kindly gave me permission to add it here.
Visit an Old Samurai Home
The road that runs along the moat of Matsue castle is largely untouched since the Samurai era and so has a lot to offer lovers of history.
One must stop is Matsue Buke Yashiki, an old samurai home now open to the public.
It looks exactly as it did when it was built in 1730.
You can't wander inside the home, but many of the walls have been removed to allow you to check out the architecture without having to set foot inside.
It costs 300 yen to enter Buke Yashiki – but it's 50 per cent off if you show a foreign passport.
Meet Matsue's Famous Irish Resident
Those of you very up on your Japanese literature may have heard of Lafcadio Hearn – I wasn't one of those people, so it was interesting to discover how an Irish/Greek school teacher become one of the most loved past residents of this tiny town.
Hearn arrived in Japan in the late 1800s and set off on his own mission to find 'Japan off the beaten path' – his travels brought him to Matsue in 1890 and he fell in love with the town and a local woman.
Hearn only lived in the town for just over a year but his stories about the area raised its profile massively – and so the town honour his memory. You can visit a museum about his life and the home he shared with his wife Setsu a few doors down from the Samurai home.
In fact, so proud is Matsue of its Irish son they also have an Irish festival and parade (completely with a green dress code) close to St Patrick's Day – it's not always on the day itself, but do investigate if you're there around the second/third week in March
Check Out an Arty Sunset
The Shimane Museum in Matsue is home to a mix of Japanese and Western paintings, sculptures and photography, but the thing that interested me most was the modern art you find outside on the shore.
There were frolicking bunnies skipping off toward the water, intriguing chunks of metal – and giant abstract shapes – and come sunset, you get an added bonus, brilliant orange skies over the pretty Lake Shinji.
Even if you don't have time to go to the museum itself, the sunset is definitely a sight to catch.
Eat at Minami
Minami is the restaurant at Minayikan, a traditional ryokan with a long history in Matsue.
I had one of their incredibly special multi course kaiseki meals.
Course after course, each beautifully presented was served including sashimi, a vegetable and fish hotpot and their speciality, a variety of sea bream-based dishes served from a whole fish cooked in paper. These ranged from tiny flakes served with chopsticks and a dipping sauce to a mixed dish with rice.
Before you leave make sure you, ask the staff to point out the 300-year-old pine trees in the garden just outside the dining rooms.
I only had 24 hours in town so this, top ten things to do in Matsue is just the obvious highlights – wandering from A-B I saw many tiny shops and old industries like wood carvers I would have liked to explore, not to mention the fact that the area around Minami was full of small bars and restaurants that look intriguing. So, you're now hooked on the idea, you're probably wondering how to get there.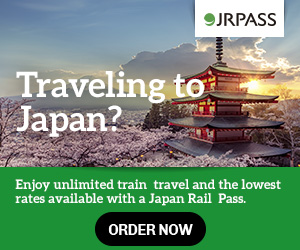 How to Get to Matsue
Matsue is on the north of Honshu island, near the coast. It's about 760km north-west of Tokyo, 400km east of Fukuoka and about 178km north of Hiroshima
Izumo Enmusubi airport is about 20-30 minutes drive away to which you can fly to/from Tokyo's Haneda airport in about 90 minutes.
If you're travelling around Japan using the Japan Rail Pass, you'll need to travel to Matsue station which is linked by Limited Express train to the shinkansen station at Okayama in the South – it takes about 2 hours 40 minutes to travel between the two. You can connect via most major cities from Okayama. This journey is also covered by the slightly cheaper JR Sanyo Sanin Pass.
Because the journey to Matsue can be quite long, especially if you're coming from outside of Okayama – and there's a lot to do, you're probably going to need to stay at least one night in the region.
I stayed at the Matsue Excel hotel which is the centre of town and a fairly easy walking distance to everything I've talked about. It has good sized Western-style rooms and was very comfortable.
If you'd prefer to hunt out your own accommodation, here's a full list of Matsue hotels so you can check reviews and prices.
---
Who Writes Differentville?
My name is Helen Foster and I'm a journalist and author living in Sydney.
My travel articles have been published in titles including The Australian, Body & Soul at the Sunday Telegraph, RAC Horizons, Jetstar magazine and more.
I like the weird, the wonderful and anything that makes me jump and down with glee like I'm about three. That's what you'll find here.
Disclosure: Some of the links in this post are affiliate links which mean I earn a small commission if you use them to book. This does not cost you any extra.
My trip to Western Japan was hosted by the Japan National Tourism Organisation who paid for my flights and hotel and organised the itinerary. However, they have not had any input into what I write about, or what I say about it, all opinions and excitement are mine, mine, mine.
Sharing is Caring