I'm standing in a maze of bright orange plastic.
In the last minute alone thousands of yen have disappeared into the machines around me. All hear is the change machine spitting out coins, the 'gacha gacha' sound of a handle being turned and the clonk of tiny plastic balls falling down into slots.
No, I'm not in a casino or even a Pachinko parlour – I'm in a shop lined wall to wall with Gachapon machines.
Everywhere you look in Tokyo, you'll see them. A row of plastic machines with big pictures on the front, a coin slot and a turning handle. Inside, there are capsules filled with toys.
This, my friends, is Gachapon, and if you want an 'only in Japan' thing to do on a budget, you've found it.
Disclosure: Some of the links in this post are affiliate links which mean I earn a small commission if you use them to book. This does not cost you any extra.
What is Gachapon?
It's basically a machine that spits out a capsule containing a tiny plastic toy – but these toys come in sets, appeal to all different tastes and some of them are highly collectable making Gachapon a bit more nuanced than just, say, opening a Kinder Egg.
The name is basically a mish-mash of two sounds – the 'Gacha' noise that the handle makes when you turn it and the 'pon' that the capsule makes when it falls into the hole.
They were actually invented in the US in the 1960s, but Japan went mad for them when they arrived,
Now, Gachapon machines are everywhere in Tokyo, but particularly in the geeky centres like Ikebukuro and the mother ship of Gachapon, Akihabara.
Akihabara is where we started our afternoon of plastic collection.
How Gachapon Works
The first thing you need when you're going Gachaponing is 100 yen coins – as many of them as you are willing to spend.
Each machine costs between 100-500 yen, but most of the ones we found were 200-300. If you do get stuck, there are change machines n the store that will spot out shiny coins in return for your notes.
Once you've got your cash in hand, you need to decide what toy you want – this may take a while.
The variety of crap plastic toys you can buy in a Gachopon machine is almost never-ending.
Always wanted a small plastic figure of a capybara in a bath drinking sushi – he's part of the animals drinking sushi collection. Need a hat for your cat, Gabachon Cat Hats are your answer. Always wanted to see a cat that looks like a piece of sushi…off you go to Gachapon superstore, Akihabara Gachapon Kaikan to find your heart's desire.
Now, be careful in your excitement here. With all the machines looking pretty much the same and all being lined up together it's a bit confusing to work out which machine is going to spit out your plastic ball of choice so remember the balls fall down into the hole and the money slot and handle are below the box that holds your treasure.
And you're off – feed your coins in, turn the handle (see, it really does sound like gacha gacha) and wait for a reassuring clonk to say that the ball has fallen downwards. If it doesn't, go find one of the staff in the store and they'll help you. Now, the exciting bit….the reveal.
Scratch away the little tape holding the capsule together, twist it apart and – WTF – instead of the capybara in the bath you've got a cat, Why, Why has this happened.
Ah, yes, oh naive one, right now is where I point out the catch.
See Gachapon toys come in sets of five or six designs. You might want the whole set, or you might want one specific creation – but, don't think you're only going to spend 1000 or 200 yen to get it – you see the world of Gachapon is random and so you get whatever the gremlin inside the machine wants to give you – and, to add to your woes, the really special ones from some sets are very hard to get.
The bride from this rather fabulous fox wedding is rarer than hen's teeth.
This can cause a little problem of Gachapon frenzy where you keep pumping money into the machine in an attempt to get the figure you want.
I've seen this in action people, it's not pretty. The person becomes obsessed – more and more money goes into the little chutes until finally, defeated they have to walk away.
Later that day when, away from the heady plastic fumes, they come to their senses, the Gachaponer will look into their purse and wonder where all their money has gone – until you stare pointedly at the collection of small plastic creatures in their handbag.
Oh and don't think you can stand there looking all smug either while your friend pumps in all their cash. Stay there long enough and you will be lured in by something.
It might be a plastic cat that looks like sushi, it might be a set of small turf covered creatures (ahem), but something, something will get you putting your own money in there in the end…..run, run, before you lose everything.
Where to Find the Best Gachapon in Tokyo
If despite my warning you still think you're okay to try it without things getting out of control, here's where to find some of the best Gachapon shops in Tokyo.
Akihabara Gachapon Kaikan – a sea of orange and white this is where I finally fell for it myself. There are hundreds of machines in this rabbit warren-like arcade containing literally everything from tiny rabbits doing cute stuff to small plastic figures of ladies with large boobs!
Akihabara Radio Kaikan – this store is full of all sorts of toys, figures, outfits and more but you're heading up to the fifth floor to the Kaiyodo Hobby Lobby store which has a wall of machines to play on. This is where to go to find some more unusual machines that you don't find anywhere else.
Village Vanguard in Shibuya has heaps of machines outside it – and has the added advantage of being right next to the Dole Banana Vending machine, which never gets old in my opinion. Also, check out the Village Vanguard in Shimokitazawa.
If you're into anime, Animate stores in Ikebukuro and Shinjuku have all the plastic figures you need.
Also in Ikebukuro, the machines on the costume floor of Tokyu Hands is also apparently a good place to score.
If you're in Shinjuku head to Gashapon Kan in Yodobashi Camera
And just in case you haven't had enough of buying small plastic creatures or are still searching for that last cat hat to complete your set, there are also machines at Narita and Haneda airports. These are apparently filled with the goodies tourists like most – cat hats and tiny fox masks it is then.
In Narita, I spotted them in Terminal Two, when I went the wrong way down an escalator just after I arrived. They are on Basement level 1. Apparently, there are also some in Terminal 1, level 5
In Haneda, you'll find them in by the Starry Cafe on the fifth floor.
Here's a map of locations
But you don't have to make a special trip to a Gachapon store to find a machine – they literally are everywhere.
And keep an eye out as you head around the rest of Japan as the contents can be specifically tailored to where you are.
In Ainoshima (the cat island) close to the town of in Fukuoka in Western Japan. for example, you might find cat themed gachapon, whereas, on the art-filled island of Naoshima, the machines had a set of plastic reproductions of the island's most famous works of art! Happy hunting.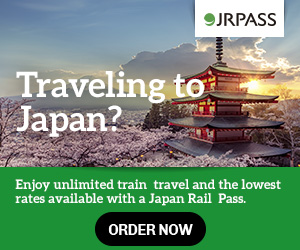 What to Read Next
Oh, and if getting a plastic toy from a vending machine fills you with glee, how do you like the sound of buying a banana from a vending machine. Here's how to find the banana vending machine in Tokyo
There are also a lot of cool robots in Tokyo. From cuddly robot seals to helper robots in the the shopping malls. If you want to meet one, you might also want to check out our guide to finding robots in Tokyo .
Or, why not visit a hedgehog cafe? There's now quite a few of these in Tokyo and we've visited two of them. See our review of Harry's, which was the original hedgehog cafe in Harajuku.
Or, if you're in Shibuya, or want to see hedgehogs in mock ups of tiny rooms then you might want to see our review of Chiku Chiku instead.
---
Who Writes Differentville?
My name is Helen Foster and I'm a journalist and author living in Sydney.
My travel articles have been published in titles including The Australian, Body & Soul at the Sunday Telegraph, RAC Horizons, Jetstar magazine and more.
I like the weird, the wonderful and anything that makes me jump and down with glee like I'm about three. That's what you'll find here.
Sharing is Caring
If you liked our Beginners Guide to Gachapon, why not share it on social media – other people may need a cat hat!